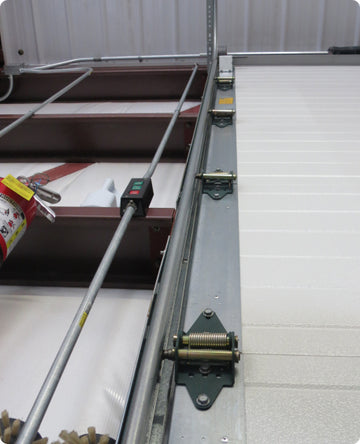 ABOUT US
The Green Hinge System® is a unique, patented spring-loaded garage door hinge system that allows automatic adjustment of your overhead garage door.

Weatherstripping deteriorates with age and weather, and provides little to no insulation. You will spend money replacing your weatherstripping again and again but The Green Hinge System works virtually forever and will pay for itself quickly.
Affordable garage door repair made from Heavy-duty 12-gauge steel hinges that are easy to install and fit most existing residential and commercial garage doors.
Best system ever made to seal overhead garage doors
Reduces dirt, dust, bugs, rain, & moisture
Spring-loaded to automatically self-adjust for a tight sealing door, closing up to 1/4in. side gap
Quick and Simple installation
Reduces dirt, dust, bugs, rain, & moisture
Spring-loaded to automatically self-adjust for a tight sealing door, closing up to 1/4in. side gap
Quick and Simple installation